Noémi Valdelièvre
Saling lithographs from the Pousse Caillou studio
Address
3, Rue Louis Blanc
11100 NARBONNE
Artistic agent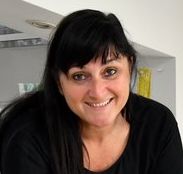 Contact form
For any additional information, please use this form. Meetings are possible in the Aude - Pyrénées Orientales region (France) and around to see the lithographs or for hand-delivery. I regularly travel to Paris or the provinces to meet collectors and art lovers, it is possible to plan a meeting (with individuals, associations, etc.) to see the works.
In France and abroad, lithographs can be sent in rolls provided for this purpose.
Follow Pousse Caillou
Subscribe to our newsletter (in French).