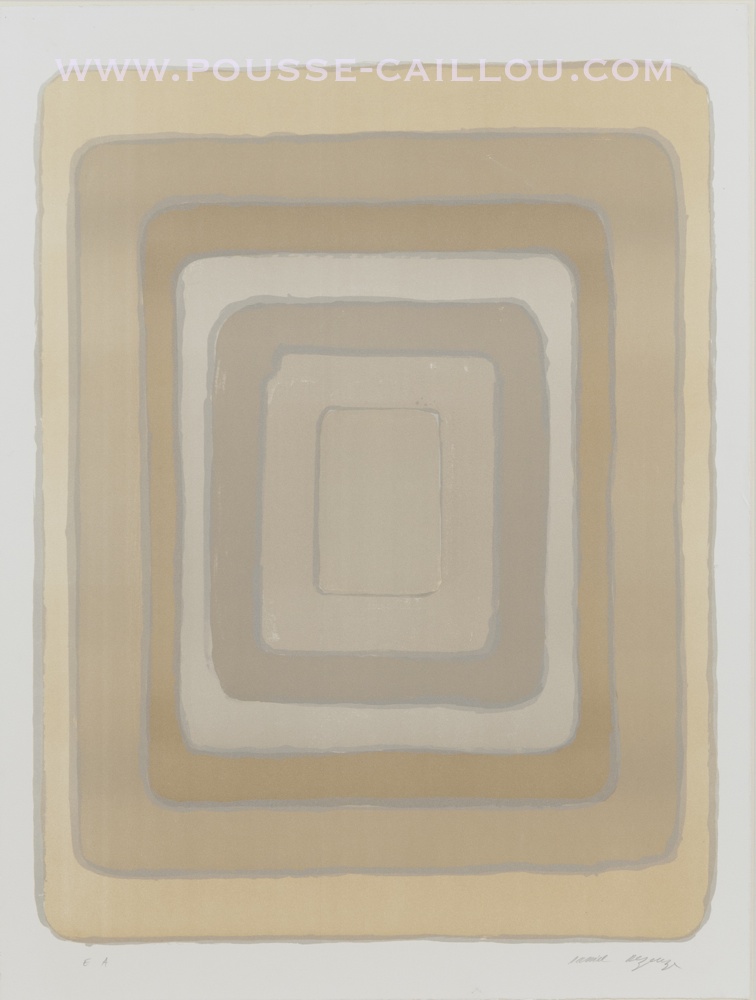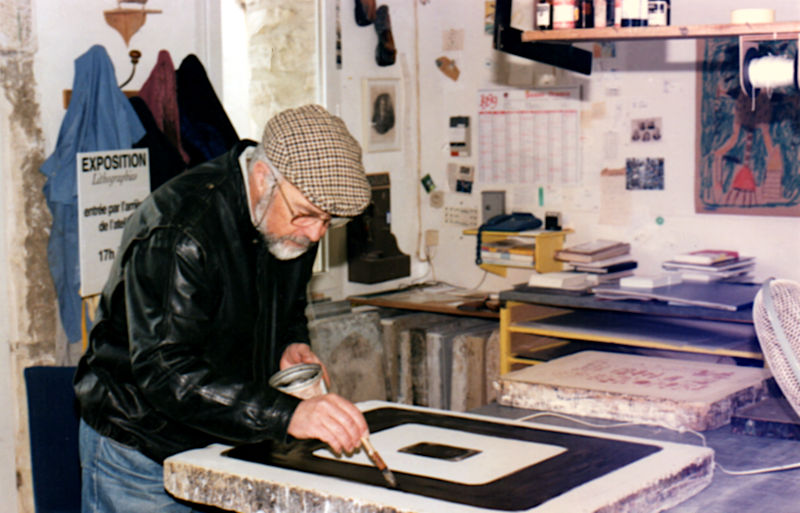 Visual artist - Painter
Daniel Dezeuze was born in 1942 and is one of the founders of the group of artists called Support-Surfaces movement (1969 - 1972). In 1999 Pousse Caillou starts a new project : Adieu XXème, a series of 20 lithographs by 20 different artists. Daniel Dezeuze was one of them and came to the lithography studio that same year.
Daniel Dezeuze
Lithograph printed in 60 copies
Year : 1999
Dimensions : 60 cm x 80 cm
Luc Valdelièvre proposed to Daniel Dezeuze to create a original lithograph at Pousse Caillou as part of the "Adieu XXème" project. The litho was produced in 1999 in 60 copies.